PD 10000mAh 22.5W Portable Charger 3-Port Wireless Power Bank
✔️ Large 10000mAh capacity can charge up to 4 devices in power bank or wireless mode.
✔️ A high-efficiency chipset provides 10W wireless high-speed charging.
✔️ Engineered with Qualcomm Quick Charge 3.0 technology 22.5W.
✔️ The LCD screen lets you know the percentage of power left.
✔️ Elegant Aluminum Casing.
✔️ Build-in flashlight.
| | |
| --- | --- |
| Color | silver, blue, green |
| Warranty | 180-day warranty |
Details About Morui P10W 10000mAh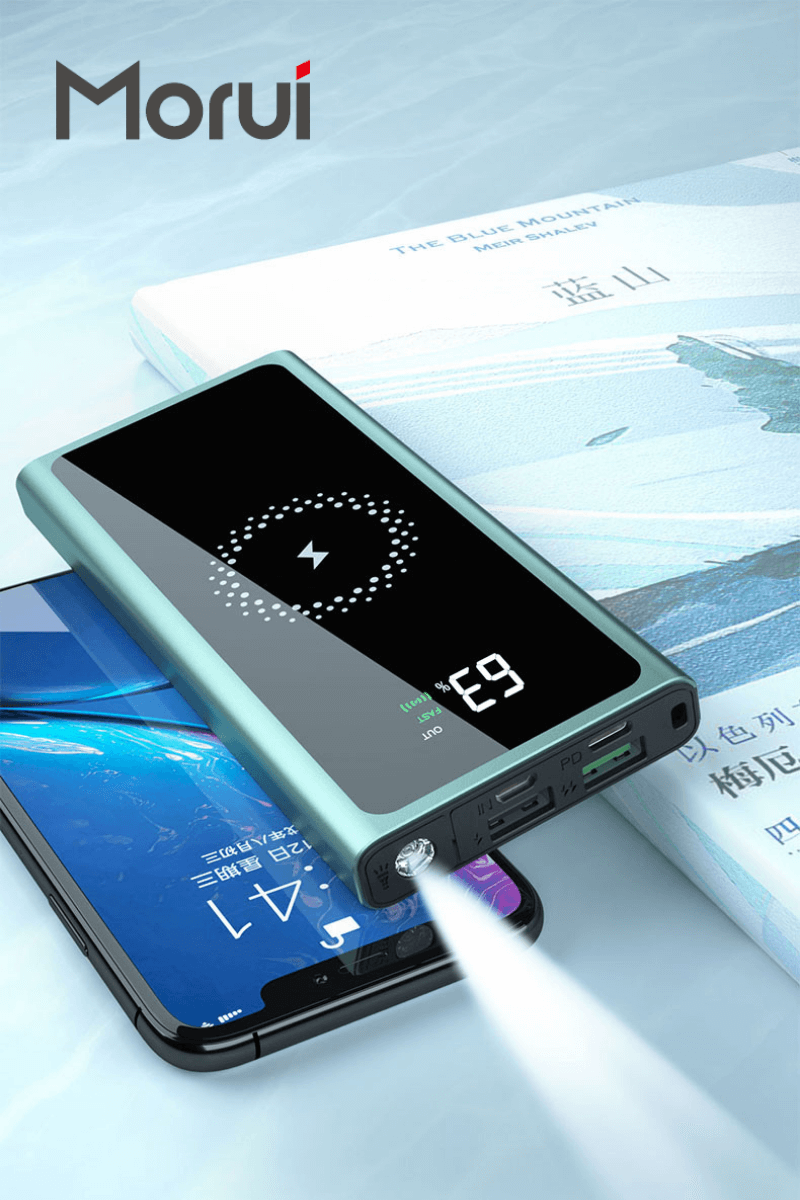 Special Features:
• Made for Qi-Enabled Devices
• Charges 4 Devices in Both Power Bank & Wireless Mode
• 10000mAh Battery Capacity
• 10W iPhone & Android Wireless Fast Charge
• Dual Coil Wireless Transmitter
• Power Bank Mode: 10W Wireless + 18W USB-C PD + 22.5W USB Fast Charge
• IntelliQ Smart Chip Technology
• World Class Safety Features
• Ultra-Slim & Lightweight
Specifications:
• Battery Type: Li-Polymer
• Capacity: 10000mAh
• Micro USB Input: 5V/3A, 9V/2A, 12V/1.5A
• USB-C Input: 5V/3A, 9V/2A, 12V/1.5A
• USB Output 1: 5V/3A
• USB Output 2: 5V/4.5A, 9V/2.5A, 12V/1.5A
• USB-C Output: 5V/3A, 9V/2A, 12V/1.5A
• Wireless Max Output: 10W
• 145*66*15mm | 230g
• Limited 180 Day Warranty
Includes:
• Wireless Portable Charger
• USB-C Charging Cable
• Manual
Share Morui P10W 10000mAh With Your Clients